On 23 May, Bismart organised, together with Microsoft, the conference "Artificial Intelligence helps decision making in clinical management". During the morning, several speakers presented essential tools to facilitate communication between managers and clinicians by presenting a few success stories.
Technology in the medical field: various applications
During the day, several points of view were presented on the application of technology in clinical management. On the one hand, the potential of artificial intelligence to completely change the way social services work was explained by means of a success story: the pilot test of a predictive to optimise social services aid that has been carried out with the Consorci d'Administració Oberta de Catalunya. This predictive takes into account population segmentation, social services catalogue, social services archives, budgets, cost per service, etc. In this way, the administration can ensure that resources are directed to the people who need them most, even if they do not ask for them.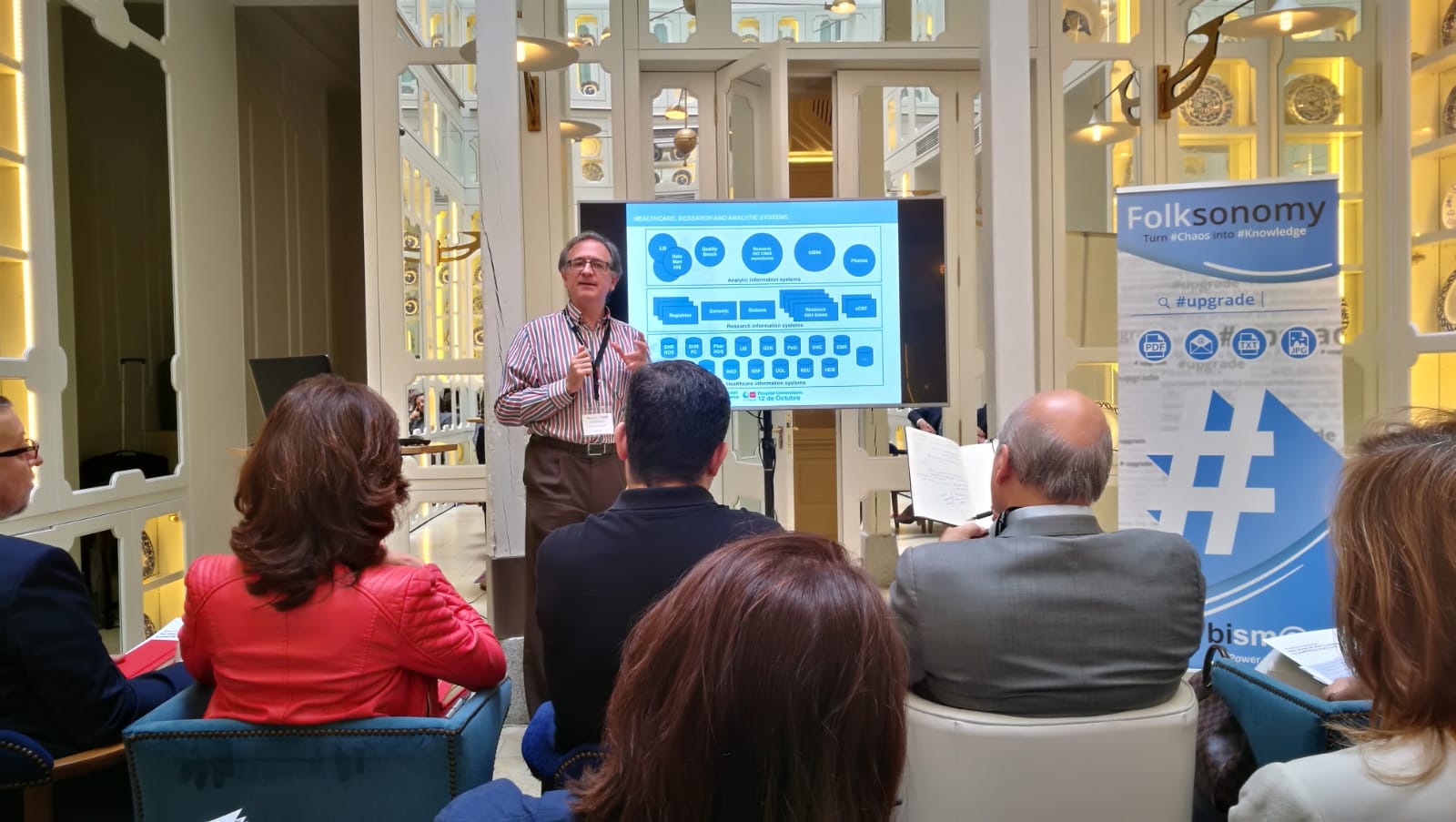 On the other hand, José Manuel Simarro, from the Spanish System of Pharmacovigilance of Medicines for Human Use, focused on the application of technology to carry out studies and research. With Big Data and Artificial Intelligence, data processing is speeded up and the time required to carry out research is shortened.
Finally, Josep M. Picas concluded by saying that 40% of the diagnoses are wrong. If the same doctors who make mistakes 40% of the time are teaching in universities and are responsible for the transmission of medical knowledge, it is highly likely that new generations of doctors will make the same mistakes. Artificial Intelligence in this field becomes a support tool that can improve diagnostics. Now, several doctors may have different views about the same case. However, with Artificial Intelligence, the machine will always come up with a 100% objectively correct diagnosis.
So, Artificial Intelligence is here to stay, but not so much as a tool to replace what we already have, but to improve it and ensure its efficiency.
[mk_button dimension="flat" corner_style="rounded" size="x-large" url="https://bismart.com/en/artificial-intelligence-helps-decision-making-in-healthcare-management-may-23rd/" target="_blank" align="center" bg_color="#840000" btn_hover_bg="#000000"]See pictures of the event[/mk_button]