Bots —web bots, chatbots, AI bots, robots, or whatever you want to call them— are fast becoming the future of the internet, and the future of business. Many business pundits are already discussing how the best bots shaped by machine learning, artificial intelligence, and Big Data will form cornerstones of the businesses of tomorrow. Today bots can greatly improve your customer services lines, but tomorrow they could even be writing code instead of humans.
Bots, an artificial intelligence technology, have become an essential tool for businesses. They are fantastically simple to use and interact with, and the best bots are already available on a range of chat platforms. Facebook, Telegram, WhatsApp, Skype, and Slack are just five of the giants that you can speak with bots on today. Facebook has even already added analytics support for messenger bots, giving developers a huge new range of tools to employ.
There are a huge amount of bots available to use today, and here we cherry pick ten of the best bots for you to enjoy.
1. Wall Street Journal
Get breaking news straight to your phone, the instant the story breaks. The Wall Street Journal has opened a chatbot on Facebook Messenger giving users a very easy way to receive breaking news notifications. This bot is extremely easy to use with only the following instructions:
1. Open this link.
2. Send the bot a message, like 'news'
3. Subscribe to news alerts
2. CNN Bot
News agency CNN also has a similar bot available to use. You just have to begin a conversation with the bot much in the same way you would with the Wall Street Journal above, and you've got the world's most important news stories in your pocket in an instance. The Wall Street Journal and CNN are two of the absolute best bots for news on the market today.
3. Fify
The world's first fashion botfriend! Looking for someone to chat about the latest fashion trends with? Need new style inspiration for Saturday night? Have some orders in the mail you want to track? Fify is all you'll need for anything fashion related.
Fify is the creation of the online fashion retailer Fynd, meaning the bot has a phenomenal database of fashion styles and selections to begin with.
At Bismart, a Microsoft Power BI partner, we are specialists in accompanying and guiding companies in their process towards digital transformation. Do you want to make better use of the value of your data or optimise your business processes with technology? We can help you!
4. OrderNow Chatbot
Hungry? We are too. Quick, get on OrderNow!
This brilliant robot works on kik, and lets you choose between different cuisines and restaurants in your area. It lets you browse what's on offer, decide what you want to have for dinner, and pick whether you want to collect your food from the restaurant or have it delivered to your door. All you have to worry about is what TV series you're going to enjoy your food with!
5. Dinner Ideas
Perhaps you'd prefer to use the contents of your fridge for dinner tonight instead of heading straight for OrderNow. No problem at all, Dinner Ideas has you covered!
One of the most creative bots I've come across, Dinner Ideas suggests recipes that you could make for dinner entirely based on the ingredients that you have ready to go. Simply send it what you have, and it replies with a varied range of dishes that you could work with.
6. Necrobot for Pokémon Go
This one could be edging toward an ethical gray area, as this bot is basically a cheat for the hugely popular worldwide Pokémon GO game. In essence, Necrobot plays the game for you, all the while catching new Pokémon, evolving them when possible, transferring if needed, and plenty more.
The game's developers are keen to stamp out as many of these bots as they can, but Necrobot is cleverly designed to give it human-like walking, doing as much as possible to stay under the radar of the game's authorities.
7. Health Tap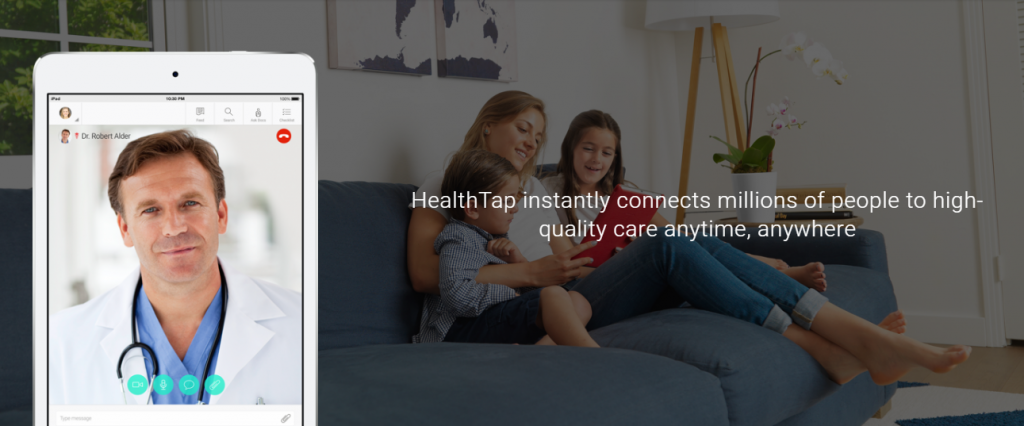 Welcome to the upgrade of "Dr. Google" - Health Tap. This ingenious bot gives users instant access to the knowledge of 100,000 doctors, meaning whatever health question you have you can bring it here.
The bot has a broad scope of issues it can give answers on, helping users with almost any health query they may have. Staying true to the 'two heads is better than one' philosophy, they also have a Health Tap Cloud available, giving developers a platform to "build interoperable, more engaging, and smarter health apps faster."
8. DuoLingo Language Bot
DuoLingo is an extremely helpful app to learn the basics of foreign languages - free and fun! With a huge set of 30 different courses for varying source and target languages, it's a great tool for anybody looking to learn a new language. Their new bot features lets you chat conversationally with a robot that teaches you your new language through real life scenarios.
DuoLingo says of its bot feature: "From grabbing a slice of pizza to hailing a taxi, Bots prepare you for real-life conversations — minus the awkwardness and anxiety. The hardest part of learning a new language just became easy."
9. Smokey
Smokey is an incredible bot that brings real-time air pollution data to your screen at the touch of a button. 6.5 million people worldwide die each year due to poor air conditions, and Smokey's goal is to bring awareness to these alarming figures and allow the nearly one billion Facebook users to prepare themselves appropriately for the conditions in advance.
Air pollution used to be a metric almost impossible to check at any given moment, which is a serious problem given the dangers of breathing dirty air. Thanks to Smokey, checking the air status is now as easy as checking the weather, something that will let us all breathe a little easier.
10. Bly
Bly is an extremely useful tool to connect people using its powerful search engine tool. It's designed to connect individuals and professionals who want to sell, buy, rent, or offer services.
With Bly you can type in simple terms exactly what you're looking for or what you're offering, and the bot does the rest. So you can say "I'm selling my Playstation 4 for €300" or "I'm offering a lift from Philadelphia to New York on Friday at 7" and your ads will be added to its list of classifieds.

Bismart's Intelligent City Bot
Here at Bismart we have also designed our own bot designed for use in retail stores. The Intelligent Shopping Bot works as a personal shopper and gives recommendations to the user based on their style and preferences through our clever algorithms. The Bot works as an intelligent data analyst who knows your customers better than themselves!